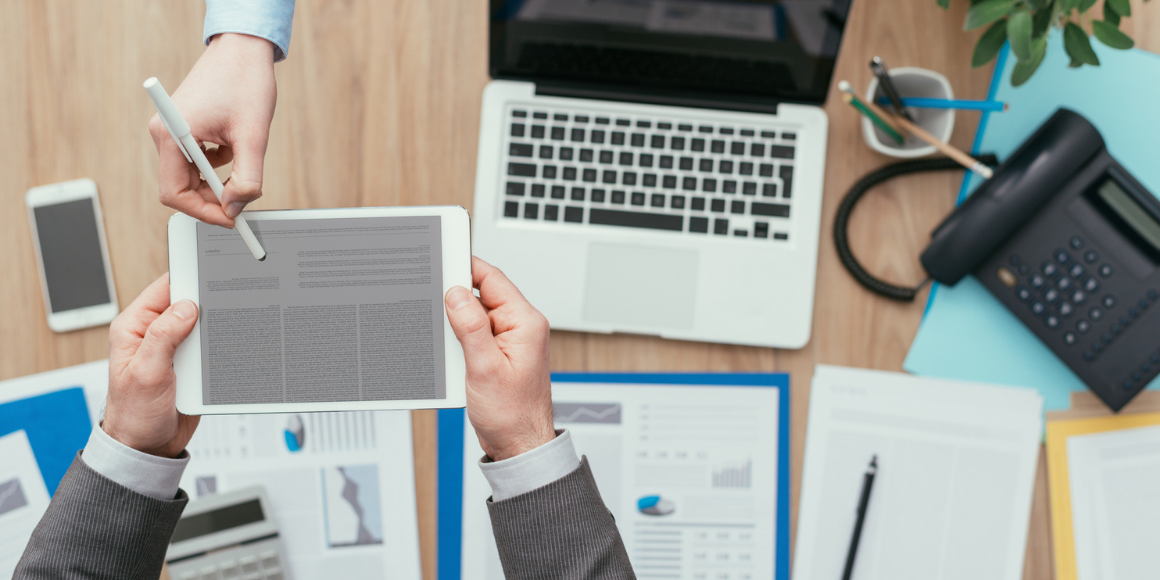 To compete against big competitors, banks and credit unions need to make smart investments that enable them to operate more efficiently and deliver more value to their members.
One way to do that is by investing in electronic signature, which provides numerous benefits for credit unions and their members.
With electronic signature technology, credit unions and members can send, receive, and sign digital documents on demand—bringing unrivaled convenience to the banking process. This technology also accelerates digital transformation and increases business continuity.
Additionally, by using a solution like CDP Webforms, credit unions can empower members to sign forms digitally, creating an audit trail and improving compliance.
Although the benefits of electronic signature solutions speak for themselves, successful rollout and implementation can sometimes be tricky. With that in mind, let's turn our attention to common mistakes of electronic signature implementation—and what you can do to avoid them.
1. Picking the Wrong Solution
You can't expect to invest in any electronic signature solution and get great results. With so many different products on the market, you need to conduct due diligence and ensure you pick a solution that meets your credit union's unique needs.
For the best results, look for a solution that is secure, trustworthy, and easy to use. The right solution will also be purpose-built to comply with relevant regulations, such as The Electronic Signatures in Global and National Commerce (ESIGN) Act.
2. Doing It on Your Own
Investing in the right tools is one thing. Making sure the technology is implemented correctly is quite another.
Unfortunately, many organizations bite off more than they can chew when it comes to implementation, which causes headaches.
By partnering with a proven implementation partner, credit unions can avoid that stress and get the peace of mind that comes with knowing your technology is optimally poised to deliver immediate results.
3. Thinking Your Team Will Figure It Out
Everyone has different levels of technological prowess. Some people can easily pick up new technology, whereas others need more guidance and support.
The last thing you want is to invest in tools that frustrate your employees instead of making their lives easier. You can increase the chances your electronic signature investments deliver the returns you're hoping for by finding a provider or implementation partner that offers training sessions to those who need them.
This way, you can rest comfortably knowing that experts will walk your team through the technology and ensure everyone can use it productively.
4. Choosing a Solution That Doesn't Integrate with Existing Tools
We all know what it's like to hop from one platform to the next over and over again. Suffice it to say that it's not the most pleasant experience in the world.
For this reason, it's important to look for electronic signature solutions that integrate with the tools your team uses every day. In doing so, you maximize your investment, make work easier for your employees, and set the business up for success.
5. Not Informing Members of the New Technology
You can't invest in electronic signature technology and expect your members to all start using it right away. Instead, you need to educate them about your new offering—and show them how using electronic signature will make their lives easier and more convenient.
Failure to educate your members will result in low adoption rates. On the flipside, by advertising the option and clearly stating your reasoning for rolling it out, you can convince more members to give it a shot. And once they do, they'll never want to sign paper documents again.
The Easiest Way to Successfully Implement Electronic Signature Technology
Simply put, electronic signature technology has the power to transform your credit union's operations. But don't just take our word for it.
Request a demo of eSign from CDP today to learn more about the easiest way to securely send, receive, and sign digital documents from any device.