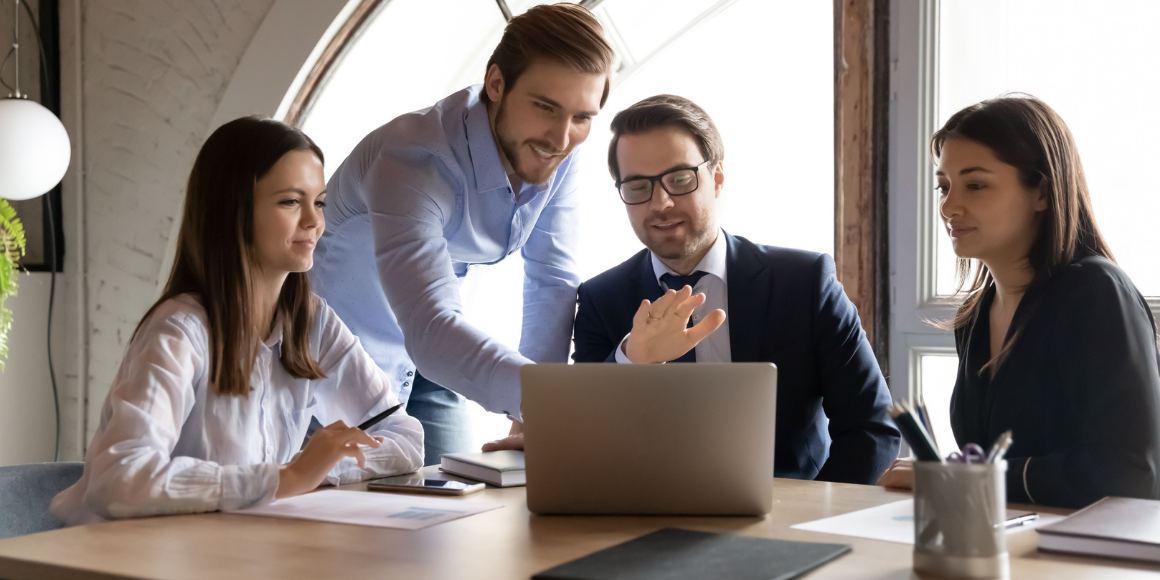 To stay competitive, credit unions need to do everything they can to increase operational efficiency.
When operations become more efficient, employees become more productive and make fewer errors. Employees are also able to take advantage of more upselling opportunities, increasing branch profitability. And as credit unions meet modern member expectations, there is an increase in member happiness.
By making smart investments in technology, credit unions can bake efficiency into the very foundation of their operations—and achieve better outcomes because of it.
With that in mind, here are five solutions credit unions can use to operate more efficiently.
1. Laserfiche
If your credit union still has mountains of paper documents, chances are your team members spend too much time searching for information and doing repetitive work by hand.
By investing in Laserfiche—an enterprise content management solution designed for credit unions—your credit union can centralize all documents in one place and reclaim time previously spent searching for information.
By moving away from paper documents, you'll free up office space, reduce paper, printing, and ink costs, and automate mundane processes—enabling your employees to focus on higher-value activities, like delighting your members.
2. eSign
Instead of requiring your members to fill out forms by hand, scan them, and send them in, you can adopt a solution like eSign, which allows you to send, receive, and sign digital documents on demand.
Not only does this meet member expectations and enable your team to get more done, but it also improves your business continuity plans because critical workflows can be handled remotely.
Additionally, eSign helps your credit union avoid errors and increase data accuracy. There isn't any illegible handwriting, and tellers don't have to input any data by hand, preventing data-entry mistakes.
3. Webforms
Are your employees still manually processing paper or digital forms?
If so, you are leaving easy efficiency gains on the table.
CDP Webforms, integrated with eSign, allows you to digitize the entire form collection process. As a result, any form that would previously be filled out with paper and pen and submitted with valid identification can be facilitated electronically, increasing organizational efficiency and providing the convenience members expect in the digital age.
Webforms automatically walk end users through customized form submission processes you set up for them, with detailed instructions and confirmation. Once submitted, your employees can view the submitted documents, validate the user's identification and accept or reject signatures within one location, making Webforms a convenient solution for both members and your employees.
4. ePrint
Traditionally, credit unions would purchase forms and documents in large quantities and store them in bulky filing cabinets. As documents received updates and new versions, piles of these outdated papers would be thrown away.
By digitizing your printing needs with ePrint—a solution that enables you to print documents and checks on-demand—you can rest comfortably knowing that the printed forms you need are always just a few taps away.
Plus, credit unions can make changes to documents on the fly. For example, when a new CEO comes on board or the credit union moves to a new location, credit unions can update this information without needing to waste piles of paper and order more documents.
5. eTeller
When's the last time you considered upgrading your teller stations? If it's been a while, chances are your credit union is bogged down by inefficient workflows that stifle productivity and frustrate members.
With eTeller, a digital teller solution, many teller workflows can be handled by technology. Thanks to a member-facing interface, the solution can automatically recommend upselling opportunities to members—preventing awkward conversations and automatically increasing conversions.
On top of this, eTeller also enables credit unions to take advantage of Check 21, allowing customers to quickly move funds from one bank to the next while streamlining front-office document workflows for staff.
Make the Most Out of These Tools with CDP
Investing in the right tools is one thing. Making sure they're implemented perfectly and optimized for your business is quite another.
To achieve the best results, look for a partner who can install the technology for you and ensure it's properly configured. The right partner will also offer robust training sessions, giving you the peace of mind that your team will be productive with the new tools. With the right partner, you can focus more on your operations and your members—and not technology.
For more information on the easiest way to become a more efficient credit union, contact us today.