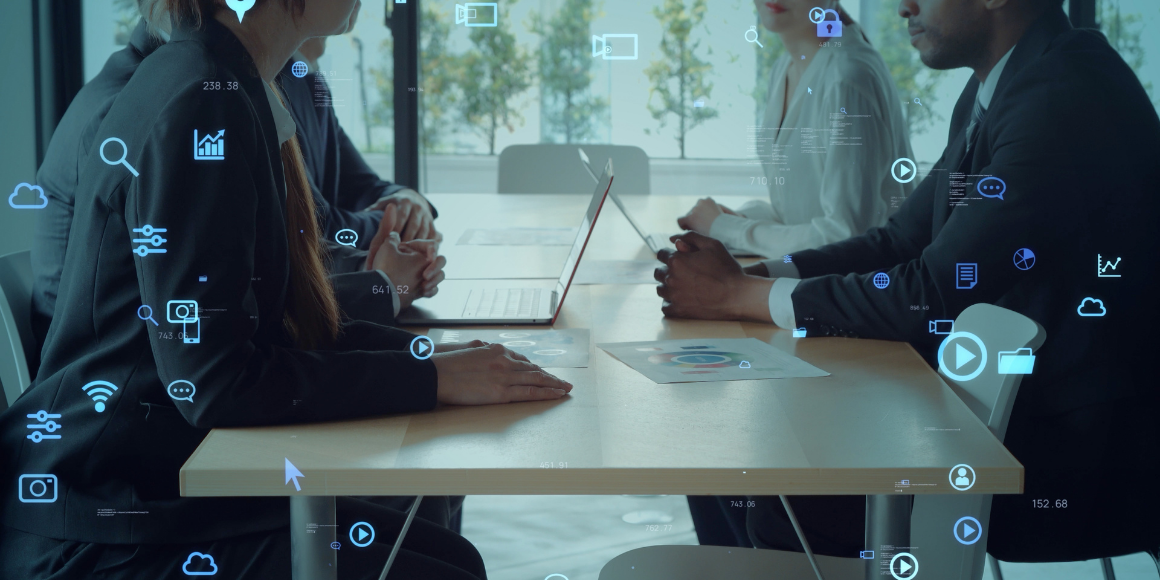 There's a reason more and more credit unions are investing in digital transformation: it delivers numerous transformative benefits that modern organizations can't afford to do without.
Not only can a credit union digital transformation accelerate workflows and bake more efficiency into day-to-day processes, but it can also increase profitability by trimming away unnecessary expenses. For example, instead of printing out mountains of paper forms, digital solutions enable credit unions to digitize the entire process, therefore cutting down on paper and ink costs.
On top of this, digital transformation also improves the member experience by making banking more convenient. Instead of having to head to the nearest brick-and-mortar branch to conduct banking business, members can do so from the convenience of their phones.
With less repetitive work on their plates—like scanning paper documents over and over again—employee morale improves too. As a bonus, credit unions can strengthen their business continuity capabilities, thereby future-proofing their operations.
That being said, you can't just invest in "digital transformation" and expect great results. However, by following a digital transformation framework, credit unions can increase the chances their investments deliver the results they are hoping for.
Credit Union Digital Transformation Framework
Although every credit union is unique, all of them can increase the chances they enjoy successful digital transformation by following this four-step framework:
1. Assess current processes.
First things first: As you begin a digital transformation, it's important to get a bird's-eye view of your operations and survey the lay of the land. Try to identify where there is room for improvement and how technology might be able to help.
For example, if you notice your staff is digging through jam-packed filing cabinets for information, you might want to consider digitizing your content with a platform like Laserfiche. Not only will this give you more control over your credit union's content, but it can also automate undocumented, paper-based processes.
Similarly, if you still require your members to fill out paper forms, you may be better off moving your forms online with a solution like Webforms.
2. Acknowledge that you can't make the change all at once.
After you've determined which areas of operations would benefit most from automation, it's time to take a step back and realize that you can't do everything at once. Take a close look at the work processes you identified in the previous step and prioritize one or two of them for transformation.
Although there's no right or wrong answer here, you should try to automate processes that will deliver the most value and make the most immediate impact. That way, not only will the employee and member experience improve, but you will also get buy-in for your digital transformation efforts.
3. Get member feedback.
At the end of the day, digital transformation is all about delivering better experiences to your members and driving competitive advantage. To this end, you should strongly consider surveying your members and asking them what they would like to see change at your credit union.
By using their feedback to guide your efforts moving forward, you can make members truly feel ownership in your organization, keeping them engaged for years to come.
4. Turn to experts for help.
Credit unions are in the business of meeting members' banking needs—not installing new technologies. That being the case, it's essential to realize that your organization doesn't have to go through the digital transformation process on its own.
By turning to a trusted partner with experience in supporting credit union digital transformation efforts, you can rest comfortably knowing that your investments will return dividends.
We might be biased, but we believe that CDP is the ideal digital transformation partner for credit unions like yours. We are proven implementation specialists with a track record of success, and we will work hard to ensure your credit union ends up accomplishing its objectives with properly configured and installed digital solutions.
For more information on how CDP can help your credit union follow a digital transformation framework to accomplish its goals, contact us today.