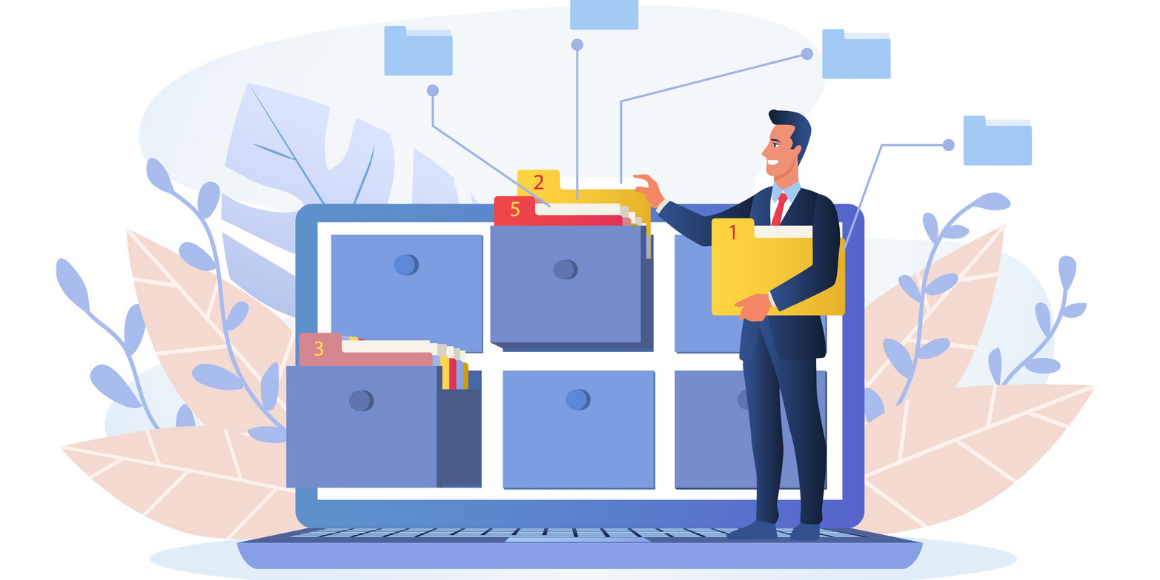 Many credit unions still do things the old-fashioned way simply because that's how it has always been done. Unfortunately, failing to adapt to the times can lead to a number of problems, particularly in the era of COVID-19.
And yet, at the same time, this also creates the perfect opportunity for a digital transformation. By making smart investments in technology, credit unions can take a proactive stance to face the future and put themselves in a much better position to meet members' needs for years to come.
One way to accelerate your credit union's digital transformation efforts and prepare for the future is by investing in Laserfiche.
What is Laserfiche?
Laserfiche is a purpose-built enterprise content management solution that enables credit unions to optimize their workflows, get a better handle on their documents, and bring their capabilities into the 21st century.
Laserfiche provides three main functions:
1. Process Automation
Process automation enables you to move beyond paper-based workflows that cause frustration, waste time, and lead to errors. Rather than combing through chaotic spreadsheets or searching in a never-ending inbox for the information you need, everything is in one place.
By ditching outdated manual workflows and equipping your employees with modern tools that make work easier and more enjoyable, you can improve employee morale, which overall strengthens the member experience.
2. Content Management
Laserfiche gives you the ability to capture, secure, and organize all of your credit union's content in one place, including documents, images, and videos. And the best part? All of this is accessible via any connected device, giving your team the tools they need to do their jobs in any environment.
3. Platform Services
With Laserfiche, you can establish records management guidelines to ensure compliance and have the peace of mind of knowing that your sensitive information is secure. Built with security top of mind, Laserfiche is aligned with the ISO 27001 quality standards and HIPAA requirements.
The company has also engineered Laserfiche Cloud—a cloud-based solution that allows you to capture, organize, and automate information with high availability and complete control at scale.
End to end, Laserfiche's technology has the power to transform your credit union's backend operations. With this transformative tech, you will enable your team to get more done faster, ensure that your sensitive data is protected, and meet all the essential compliance requirements.
With more time on their hands, your employees will be able to work on other valuable areas of your branch, helping deliver an even better experience to your members—day in and day out.
How do I get started with Laserfiche?
At this point, you're probably thinking that Laserfiche has a lot to offer. But you might be a bit hesitant about the prospect of actually ripping out your existing workflows and replacing them with a new solution. After all, the last thing you want is to invest in new tech, roll it out, and then realize it has problems.
Luckily, you can avoid these kinds of issues by enlisting the services of a certified Laserfiche implementor. By joining forces with a Laserfiche partner, you will ensure that your setup is optimal, so you can rest comfortably knowing that your employees can do their jobs productively—and that your members can access the services they need when they need them.
If you're thinking about rolling out Laserfiche at your credit union, CDP can help. We're proud to partner with Laserfiche, which has customers in more than 80 countries around the world.
If your credit union is looking to move faster and operate more efficiently, Laserfiche could be a great choice. But implementation is not something you have to do on your own. Get in touch with us to learn more about getting up and running with Laserfiche to move to the next phase of your digital transformation journey.