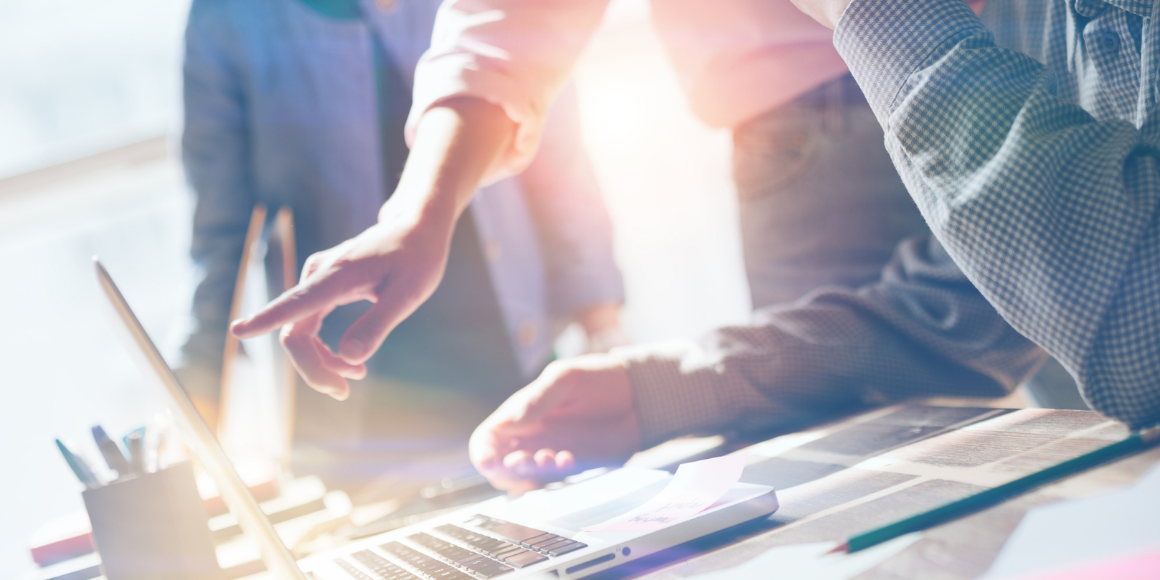 Laserfiche is an electronic content management system designed for every industry, including banks, credit unions, and government agencies. This solution can help you accelerate your digital transformation efforts, bringing much more efficiency to your operations.
That said, investing in Laserfiche is a major decision. It's a smart one, but it isn't one to be taken lightly.That being the case, you will likely have plenty of questions as you begin to determine whether Laserfiche is a good fit for your operations.
The good news? We have answers.
Laserfiche: Frequently Asked Questions
Here are four of the most common questions organizations ask when considering Laserfiche:
1. How does Laserfiche work?
Laserfiche is an enterprise content management solution that consolidates documents and records in one digital platform. With Laserfiche, organizations can quickly capture content and store it in a central repository. Instead of searching endlessly for paper documents, employees know where everything is, enabling them to find what they're looking for much more quickly.
As a cloud-based solution, Laserfiche is accessible across devices. This enables employees to access the content they need from any location, improving remote work capabilities and business continuity.
2. How does Laserfiche improve processes?
As a purpose-built solution, Laserfiche is designed to help organizations enjoy productivity gains and streamline mission-critical processes.
For starters, Laserfiche enables you to eliminate many paper-based processes. This reduces repetitive work, data-entry errors, and paper, ink, and postage costs.
At the same time, your organization will require fewer storage cabinets because you won't have to file away as many paper documents, enabling you to declutter your offices and branches. Additionally, you won't need offsite storage, further compounding your cost savings.
With Laserfiche, important information is automatically captured and stored in one location. As such, your employees will spend less time searching for information and won't have to recreate lost documentation. Also, due to the platform's cloud-based nature and high availability, employees can work from any location, putting your business in a position to weather any storms that come its way.
3. How does Laserfiche improve the customer experience?
The internal benefits of Laserfiche speak for themselves, but the solution also delivers many benefits to your customers.
For example, Laserfiche enables banks and credit unions to speed up and modernize operations on the backend. This ultimately translates into faster, more accurate banking experiences—bringing more convenience to members in a world that moves faster every day.
On top of this, your customers will enjoy doing business in clean branches and storefronts instead of staring at filing cabinets jam-packed with mountains of paperwork.
And because your employees can work more efficiently, they will also have time to focus on higher-value initiatives—like nurturing personal relationships with customers—instead of tackling frustrating mundane workflows. Laserfiche enables your members to interact with your credit union remotely in many ways -- such as through convenient forms they can fill out and securely attach documents to directly on the website -- eliminating the need for them to come into the branch.
Add it all up, and Laserfiche can have a profoundly positive impact on the customer experience—something that's critical in an age when the customer experience is rapidly becoming a key differentiator.
4. How does Laserfiche improve compliance?
Laserfiche improves compliance with automatic audit trails that enable you to quickly determine who did what and when. The platform also makes record management easy by storing all relevant documents, forms, and files in one place.
Beyond this, Laserfiche was built to comply with numerous regulations, including:
SOC 2 Type 2
HIPAA
SEC Rule 17a-4
HECVAT
DoD 5015.2 Records Management Applications
Voluntary Product Accessibility Section 508
As such, you can rest comfortably knowing that your organization is positioned to comply with whatever regulations apply to your industry.
Implement Laserfiche in Your Organization
As you can see, Laserfiche has the power to transform your operations. Unfortunately, you can't just decide to invest in Laserfiche and expect all your problems to go away.
Instead, you need to make sure Laserfiche is optimized in your organization. CDP can help with that.
For more information on the easiest way to unlock the full potential of Laserfiche, contact us today.