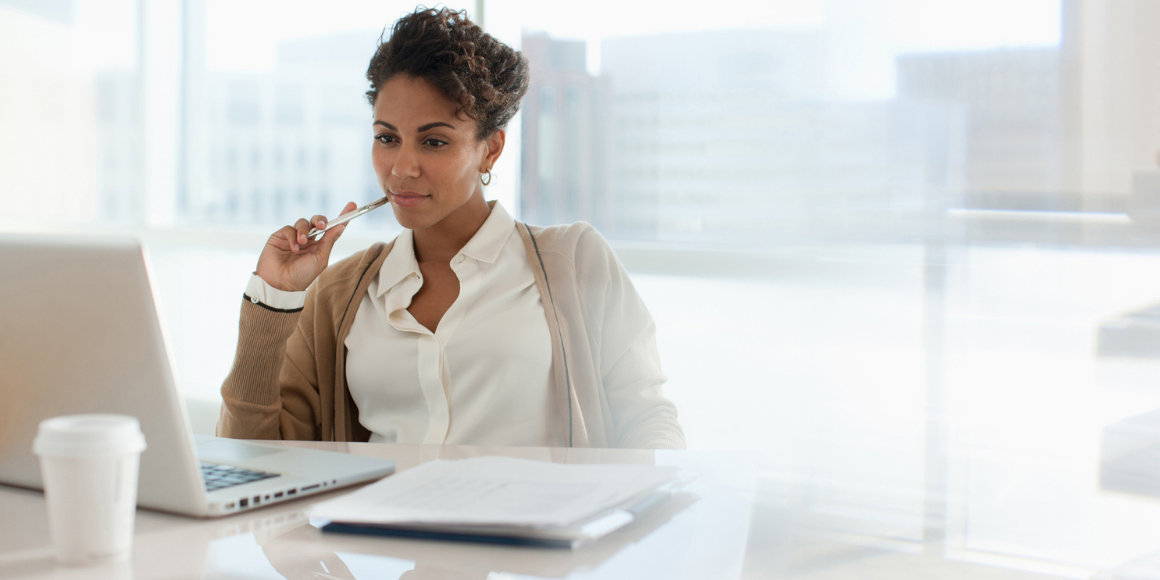 As we head into another year, digital transformation is becoming even more crucial across all organizations. In fact, according to a 2021 report, 95 percent of business leaders say digital transformation has become more important than ever over the last year.
With that in mind, let's take a look at some of the most popular digital transformation trends that credit unions should look out for in 2022 and beyond.
1. Shifting to a Mobile-First Customer Focus
Customers today expect convenience when they conduct business with a company.
To this end, bank and credit union members want to submit and securely sign documents on the go and have easy access to common forms online. Further, they expect to visit physical banks and credit unions as infrequently as possible and instead use powerful mobile apps to bank anywhere. One recent report, for example, found that 76 percent of customers use their financial institution's mobile banking solutions for everyday needs.
For these reasons, it comes as no surprise that forward-thinking banks and credit unions are using digital solutions like Webforms and eSign to meet customer expectations for mobility. As a result, members will be able to take care of their banking needs from any location, bringing more convenience to the banking experience.
2. Differentiating Operations with Data and Automation
Data and automation present incredible opportunities for banks and credit unions to move faster, make better decisions, and provide more value to their members. On the flip side, banks and credit unions that deprioritize the importance of data-driven decision-making and workflow automation will struggle to keep up with their more modern competitors.
By investing in enterprise content management solutions like Laserfiche, you can use the reporting functionality to make data-driven decisions and automate manual processes, baking more efficiency into your operations while reclaiming time and reinvesting it in your customers.
3. Putting Sustainability Front and Center
Amid the climate change crisis, consumers care a great deal about sustainability. Through investments that reduce their overall footprint, credit unions and banks can show that they support climate change initiatives and want to secure a better planet for future generations.
One of the easiest ways to do this is by moving away from paper-based workflows as much as possible. This is another area in which solutions like Webforms, eSign, and Laserfiche can be particularly helpful.
4. Increasing Organizational Efficiency
The past two years have led to a period of reinvention. More and more companies are evaluating processes and coming up with entirely new ways to increase efficiency and build a more resilient business.
Banks and credit unions are realizing that investing in technology isn't a panacea. Instead of making technology fit their current processes, smart organizations are transforming their processes entirely to prepare for a digital future and a hybrid or virtual workforce.
This is yet another area where Laserfiche can help. By digitizing your paper documents, your team will be able to access critical work files from any location in just a few clicks, which increases team productivity.
5. Managing an Ever-Evolving Workforce
The Great Resignation of 2021 led employees to focus on what matters most to them. One of the essential things employees look for is a sense of connection and community. Additionally, employees expect the companies they work for to equip them with tools designed to make work easier.
Digital transformation can help by enabling banks and credit unions to create processes that work for both members and employees. With the right tools in place, it's possible to meet worker expectations, win the war for talent, and give each team member more time to form meaningful connections with members and colleagues.
As an added bonus, the right investments also enable them to accommodate remote workers, which is increasingly important in an age where workers are hard to come by and employees want to work from home.
6. Realizing the Time to Act Is Now
In today's fast-paced digital world, slow and steady no longer wins the race. To this end, businesses need to prioritize digital transformation to drive a competitive advantage, meet customer expectations, increase productivity, and improve employee and customer satisfaction.
Failure to prioritize digital transformation can have disastrous effects. With every day your organization fails to give digital transformation the attention it deserves, your shortcomings become more obvious to customers who increasingly expect strong experiences.
Taking Your Bank or Credit Union's Digital Transformation Seriously
As you can see, digital transformation is a necessity for banks and credit unions that wish to deliver modern experiences to their customers. That said, some banks and credit unions might have some concerns about getting started.
The good news is that you don't have to begin your digital transformation journey on your own. By partnering with CDP, you get the peace of mind of knowing you are working with a team that is committed to your organization's success.
Ready to explore what these trends can mean for you and your organization's digital transformation journey? Contact us today to learn more and see how a partnership with CDP can help you accomplish your digital transformation goals.