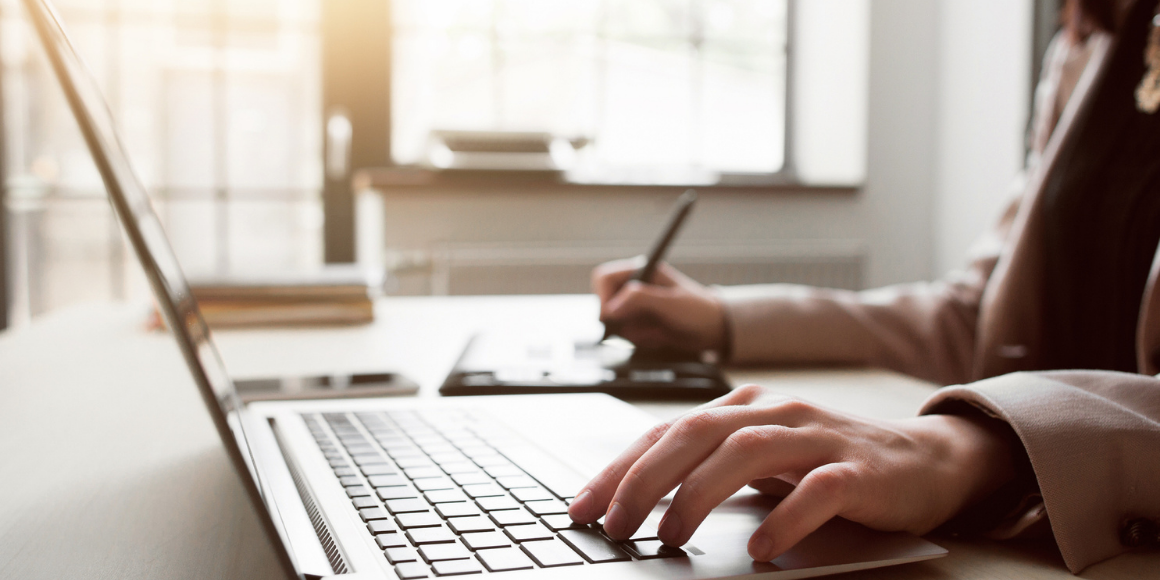 If your credit union is still running on a cache of paper documents, having all of your files in one place can be very dangerous.
What if a truck crashes into your branch and starts a fire, causing all of your documents to go up in flames? What if the roof of your offsite storage facility has a leak that goes unnoticed until the entire building is flooded and all of your papers are ruined?
In either scenario—both of which are based on our clients' real-life experiences—your member's personal information is left unprotected, and your business operations grind to a halt.
If you want to ensure that sensitive documents stay protected, you must invest in an electronic credit union document management solution for your financial institution.
What is an electronic document management solution?
An electronic document management solution is a platform that enables you to digitize important documents and store all of your critical files in one location.
With the right system in place, you can accelerate your credit union's digital transformation and build a more modern business by moving away from paper-based processes.
For example, Laserfiche is an electronic document management solution that enables credit unions like yours to streamline workflows, gain control over data, organize content to increase productivity, and deliver more value to customers.
What are the benefits of a credit union document management system?
There are many reasons why more and more credit unions are investing in credit union document management solutions. This technology can be truly transformative!
Here are five of the top reasons why credit unions are choosing to accelerate digital transformation efforts with electronic document management solutions:
1. Cost Savings
First and foremost, electronic document management solutions help credit unions save money. Instead of having to print stacks of paper documents and forms—only to have to print them again as they're updated—credit unions can store documents digitally, reducing paper and ink costs considerably.
Credit unions can also send information to members electronically, reducing postage costs.
2. Increased Productivity
In addition to cost savings, credit unions can also increase productivity with an electronic document management system. Instead of searching for documents and files, all employees can access the data they need in one central location. Additionally, the technology streamlines work processes. Instead of walking across an office to drop a document on a colleague's desk, an employee can shoot it over electronically.
What's more, credit unions can reduce the time spent processing and creating documents by an average of 75 percent, enabling employees to reclaim time and reinvest it in other important areas of operations. When information quickly flows across the credit union, decision-making speeds up too.
3. Improved Security
When your credit union uses an old-fashioned paper-based document management system, it's much easier to lose, misplace, or have someone steal documents. The right electronic document management system protects your data with robust security features and high availability, improving overall security.
4. Better Business Continuity
If there's one thing business owners learned during the COVID-19 pandemic, it's that things can change drastically overnight. When the pandemic first hit, credit unions were forced to transition to remote work—just like businesses across all other industries.
This transition was much more difficult for credit unions still running on paper documents. With a powerful electronic document management solution in place, switching to remote work becomes much easier.
In this light, electronic document management systems can help you build a more resilient business that's ready to keep its proverbial doors open in any scenario.
5. Happier Customers
All of these benefits add up to happier customers.
With the right tools in place, employees can provide faster service and a more modern member experience. At the same time, credit unions that migrate to digital documents can remove bulky filing cabinets from their branches, providing a sleek, less cluttered, and more comfortable environment for members.
Ready to invest in credit union document management technology?
If your credit union is still running on paper, you're long overdue for a change.
The good news is that you don't have to take the next step in your digital transformation journey alone.
When you're ready to move to an electronic document management solution, CDP can help. Contact us today to learn more about the easiest way to move your digital transformation initiatives forward.