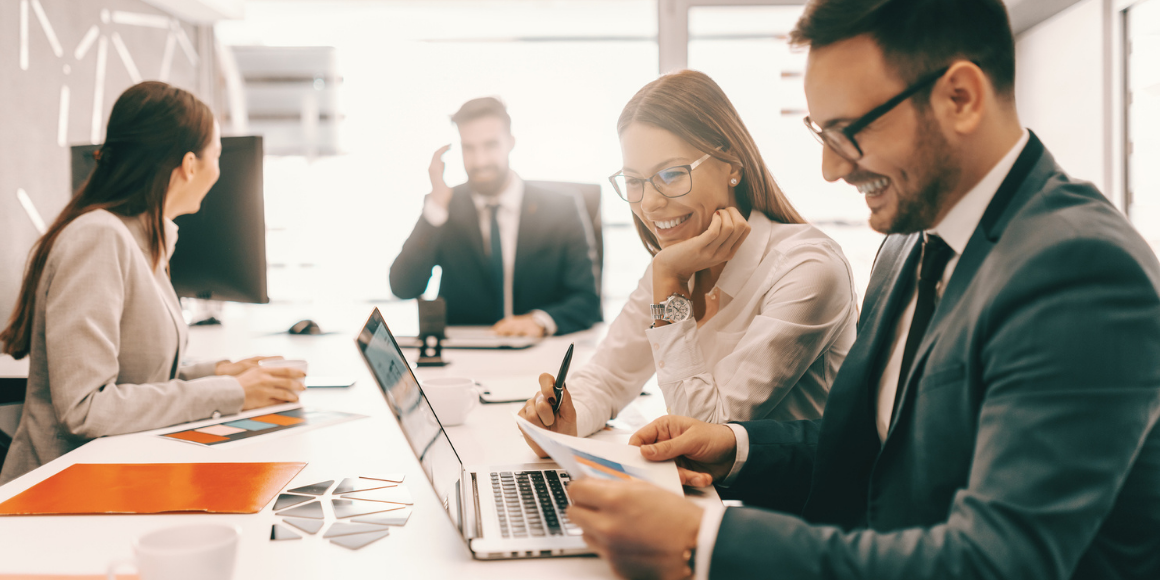 Compliance plays a major role in the modern credit union and banking industry. In fact, it's one of the biggest concerns for leading financial institutions because failure to comply with relevant regulations can have disastrous effects on operations.
Not only can a bank's reputation suffer when compliance takes a back seat, but the organization can also be hit with fines, sanctions, and other penalties. And, depending on how bad the situation gets, a bank might even be forced to close while leaders face criminal investigations.
The good news is that banks and credit unions can take proactive measures to make compliance much easier. Keep reading to learn more about why compliance matters in banking and the critical role digital tools—like eSign and Webforms—can play in taking all the headaches out of compliance.
Why Compliance Matters in Digital Banking
Managing compliance delivers many benefits to banks and credit unions, which we will briefly examine in this section.
1. Accelerate Digital Transformation
Digital transformation efforts won't exactly pay off if you end up in a non-compliant position after the fact. However, with the right approach, it's possible to move your digital transformation initiatives forward and ensure compliance on the other side.
As digital banking continues to become more mainstream, regulators are evolving to keep pace. That being the case, it is critical to look for purpose-built digital transformation solutions designed with compliance top of mind. That way, banks and credit unions can transform their operations with confidence.
2. Avoid Fines
The financial sector is highly regulated, so it is no surprise that many banks and credit unions find themselves on the wrong side of fines. Unfortunately, regulatory punishments are on the rise, taking bigger and bigger chunks out of the average financial institution's bottom line.
By making compliance a top priority, it's possible to avoid suffering the same fate—much to the delight of management, investors, and shareholders.
3. Keep Customers Happy
Bank customers and credit union members are unlikely to be thrilled by news about their financial institution running afoul of various rules and regulations. When compliance is baked into the decision-making processes, customers and members stay happy and stick around.
4. Keep Employees Happy
Similarly, when compliance is baked into the foundation of your operations, employees' lives get easier too. They don't have to worry as much about whether they're doing their part to stay compliant because technology handles much of the heavy lifting for them.
Not only does this keep the bank or credit union in a stronger position, but it also takes repetitive work off every employee's plate, enabling them to focus on more important matters.
How to Ensure Compliance with Digital Tools
Now that you have a better idea of why compliance matters in banking, let's turn our attention to two tools designed to help banks accomplish more in a compliant manner.
Webforms
Webforms is a bank document management solution that enables banks and credit unions to digitize all the forms they rely on, including new member applications, loan applications, and credit card applications. This allows members to complete forms online and upload additional information if needed (e.g., driver's license, W2 tax forms, proof of employment documentation). Additionally, Webforms enables members to edit PDFs online without having to print them out and rescan them.
Due to the digital nature of the solution, audit trails are automatically kept, along with supporting documentation, which can be securely uploaded and stored for validation purposes. This enables you to rest comfortably knowing who did what and when while ensuring all data kept in your systems is accurate (e.g., eliminating the possibility of manual data-entry errors).
eSign
By implementing technology that includes eSign—or the ability to sign official documents electronically, something made possible with the passage of the ESIGN Act—you can give your customers unrivaled convenience. Plus, with automatic signature capture, you ensure compliance.
Again, the digital nature of the solution ensures compliance by automatically capturing an audit trail of when particular actions were performed and by whom. Additionally, eSign enables you to keep your operations humming along in any scenario—even when a worldwide pandemic forces everyone to shelter in place for weeks on end.
Accelerate Digital Transformation and Ensure Compliance with CDP
If your bank or credit union is looking to move faster, operate more efficiently, and provide more convenience to customers, CDP can help.
For more information on the easiest way to move digital transformation forward without compromising on compliance, contact us today.