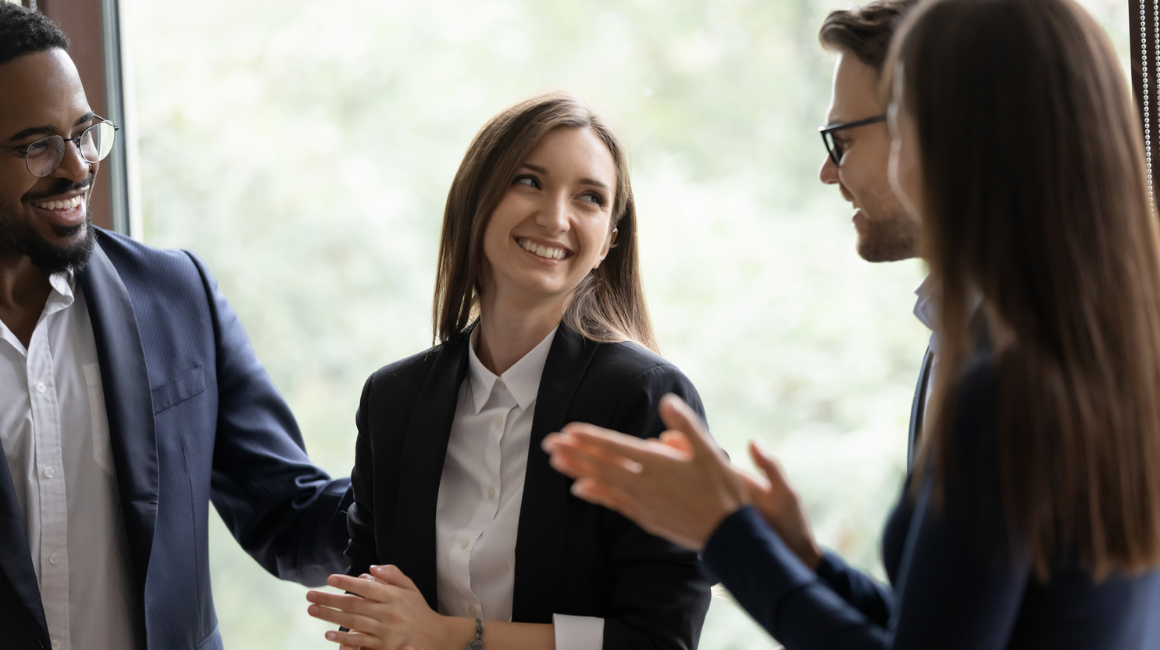 If you're thinking about accelerating the digital transformation efforts at your bank or credit union, you're going to need to partner with a vendor that can guide you through the process and make sure you end up in a good place on the other side.
We might be a bit biased, but we believe that CDP is uniquely positioned to help companies like yours transition into digital-first operations.
With that in mind, here are five reasons small banks and credit unions trust CDP to devise and execute their digital transformation strategies.
1. Hands-On, Personalized Approach
At CDP, we pride ourselves on forming unique relationships with all of our clients.
During every engagement, folks from each of our departments interact with clients, including implementation, customer success, sales, technical support, and customer service.
In other words, everyone who works at CDP is outward facing and directly interacts with our clients.
This hands-on approach ensures that no stone is left unturned as we work diligently to solve technology challenges for our clients.
2. Accessibility
We keep an open door policy to ensure that all of our customers can reach out to us whenever they need. Even our CEO is accessible, routinely joining customer calls to make sure everything is going as smoothly as possible.
Our clients appreciate this visibility and accessibility, and feel special because of it.
3. Long-Term Partnership
When you partner with CDP, your problems become our problems. It's that simple. We are a small company ourselves, so we understand how small companies are often underserved and are committed to solving that problem.
For this reason, we focus on building deep relationships with our clients as we work and grow together. In fact, the majority of our clients have been with us for 15 years or more. In each of these relationships, we constantly share information with one another to help each other grow.
When you join forces with CDP, you gain access to a community of small businesses that bounce around ideas to figure out the best way forward. At CDP, we're always focused on the long term, and care more about cultivating relationships than making a quick buck.
We also pride ourselves on our honesty. We don't have all the answers off the top of our heads, but we will find them for you.
4. Purpose-Built Products
Each one of our products is made specifically with our clients in mind. We always put clients first when it comes to product development.
Ultimately, our goal is making our clients' jobs easier. We know that small companies don't need every bell and whistle under the sun, and we work hard to give clients what they want and what they'll actually use.
For example, our eSignature product is a simple and intuitive solution that enables you to easily sign documents electronically. There are a number of players in this space, but we made a solution that was simpler based on community and client feedback.
Add it all up, and we develop our products based on what our customers actually want—not what we think they might want. This enables us to build solutions that actually deliver results.
5. Customer-Oriented Solutions
At CDP, we believe that client needs always come first in product development. For example, when we rolled out our Laserfiche solution, some clients gave us feedback, and we took their suggestions and reworked our offering to be more efficient for our client base.
When solutions are built specifically based on customer wants, needs, preferences, and specifications, great things happen.
We're committed to putting the customer first in every engagement, which is part of the reason why our clients are committed to us and continue working with us for years.
Transform Your Bank or Credit Union with CDP
If you're looking to upgrade the tech stack at your credit union or small bank to increase efficiency and deliver more value to your customers, CDP can help.
To learn more about what we can do to improve your operations, check this out.